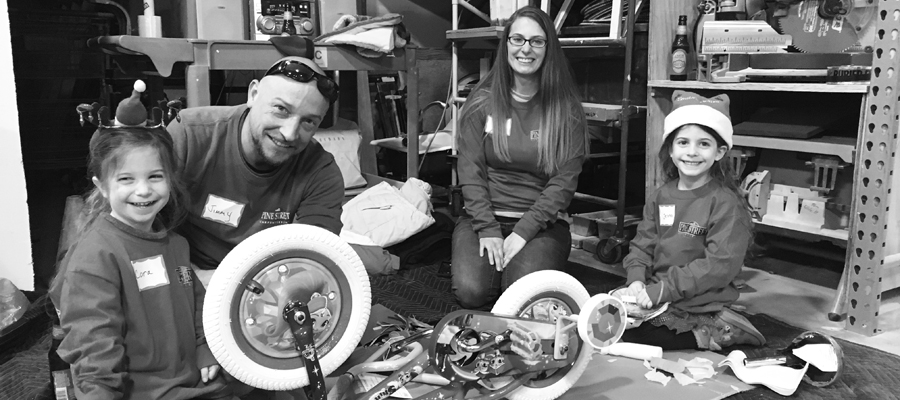 SUPPORT THE 100 WHEELS PROJECT
Each year Pine Street provides 100 bicycles to children in the community. Help us help them!
Here's how:
Sponsor a bike! A donation of $250 buys a brand new bike for a child. Send a check payable to "Pine Street Carpenters – 100 Wheels Project" to: Pine Street Carpenters, 901 S. Bolmar St., Bldg. 2N, West Chester, PA 19382. We are grateful for donations of any amount.
Donate a bike helmet or lock! Donations of bike helmets and locks will be paired up with each bicycle. Helmets can be for boys and girls ages 3-17. Donations may be dropped off  Monday – Friday, 8AM – 5PM, at The Kitchen Studio at Pine Street, 901 S. Bolmar St., Suite N, in West Chester.
We are often asked if we accept donations of used bikes. While we cannot accept used bikes, we recommend you contact WestSide Community Bike Shop or the Urban Bike Project of Wilmington. Both organizations teach kids how to fix bikes and provide them the opportunity to earn a donated bike. They will happily accept your used bike donation!