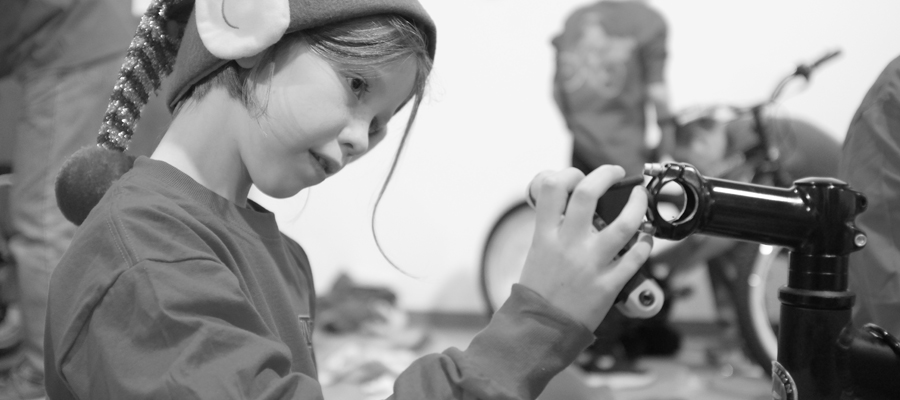 BUILDING BIKES, MAKING MEMORIES
Every child dreams of a brand new bicycle. The 100 Wheels Project wants to make that happen.
Each year Pine Street Carpenters, The Kitchen Studio and Pine Street Construction provide over 100 new bicycles to children in the region.
Through our partner non-profit agencies, we identify families who could use a helping hand to provide the ultimate gift to their children – a brand new bike. And then we go shopping!
But that's not all. Once the bikes are purchased, we gather together with friends and the community for a festive bike-building party, assembling over 100 bikes in just a few hours. The bikes are then delivered to our partner non-profits, who in turn pass them along to families just in time for the holidays.
Since The 100 Wheels Project launched in 2008, we've provided 1409 bikes to the local community. We'll be building another 100 bikes at our next bike-build on December 7, 2023. Complete details here!
---
WHAT'S A BIKE-BUILD?
Watch our 100 Wheels Project video from our 2022 Bike-Build!
…and check out more bike-build videos here!